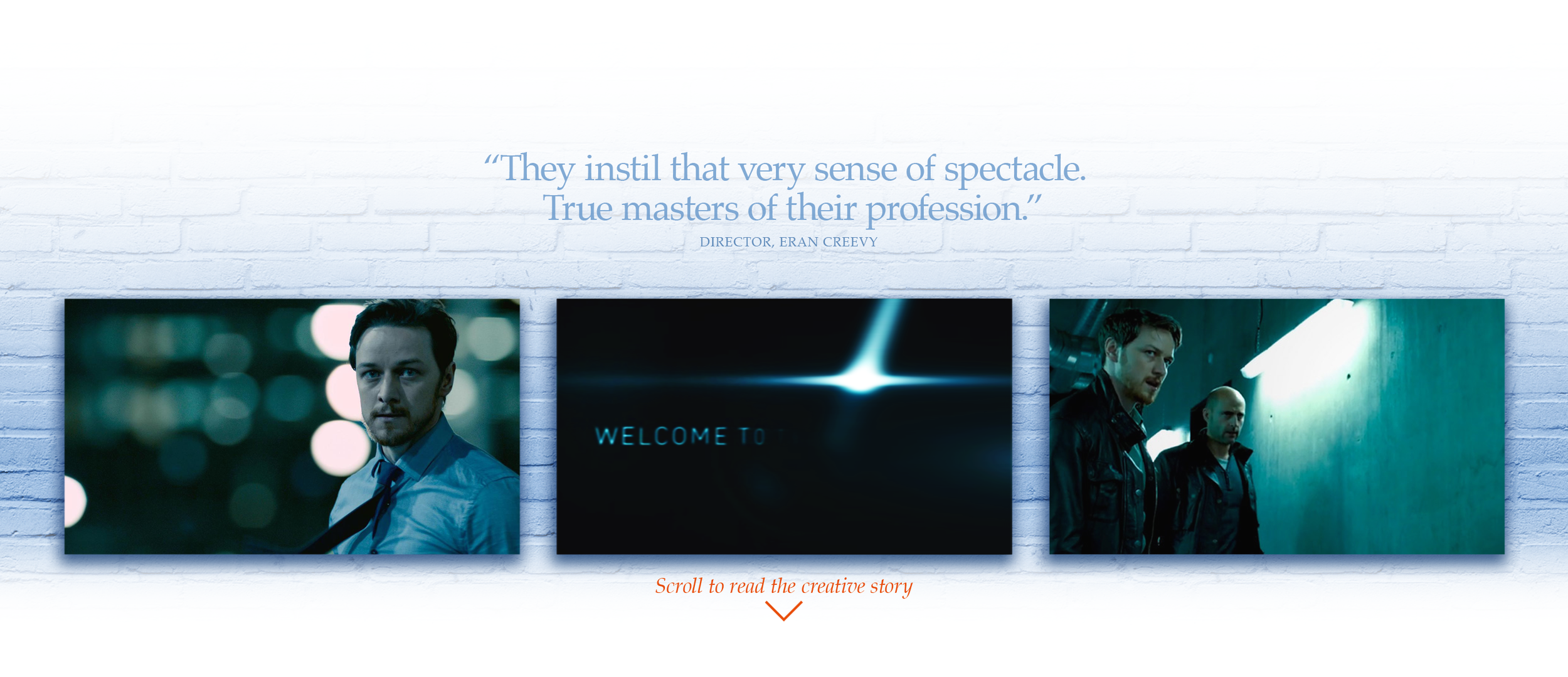 "Great credits incapsulate the magic of movies. The Morrison Studio instils them with that very sense of spectacle. True masters of their profession". Director Eran Creevy.
A stylish and intriguing opening with a sense of threat was needed to lead the audience into a world where all is not as it seems. An abstract sequence was devised inspired by upright strip lights which later appear on the walls of a night-time London city office.
Believe it or not stickle bricks proved to be the solution. How they fall apart in three dimensions gave the visual clue and solution. Having photographed a sequence of fallen stickle-bricks it became possible to brief the animators about what was wanted.
With the animated bars floating in space they could be anything the audience imagines: bars to a cage, an ominous presence, with the main title discovered in the light source before coming together to re-configure in the office wall behind a blinking keypad.
Produced by Rory Aitken and Ben Pugh, along with Brian Kavanaugh-Jones. Eran Creevy's Welcome to the Punch starring the talented James McAvoy (X-Men: First Class) and Mark Strong (Tinker Tailor Soldier Spy), tells the story of ex-criminal Jacob Sternwood (Strong) who is forced to return to London when his son is involved in a heist gone wrong. Giving his nemesis, detective Max Lewinsky (McAvoy), one last chance to catch the man he's always been after.
Directed by
Eran Creevy
Production Co.
Worldview
Entertainment
Release Date
Mar 27, 2013 (USA)
Awards
1 Win